In 1999, when I was just nine years old, I couldn't get enough of my Now That's What I Call Music! 2 CD. In particular, I was totally obsessed with the final track, Baz Luhrmann's "Everybody's Free (To Wear Sunscreen)." Delivered as a graduation speech, Baz launches into five full minutes of wisdom—starting and ending with one universal piece of advice: Wear sunscreen.
"If I could offer you only one tip for the future, sunscreen would be it. The long-term benefits of sunscreen have been proved by scientists, whereas the rest of my advice has no basis more reliable than my own meandering experience."
—Baz Luhrmann
Speaking of meandering experience, I'm a redhead. If there's one thing I've had tons of trial and error with, it's sunscreen. (And let's be real, aloe.) So, with warmer weather just on the horizon, I've decided to share some hot tips for protecting—and recovering—your skin from sun damage.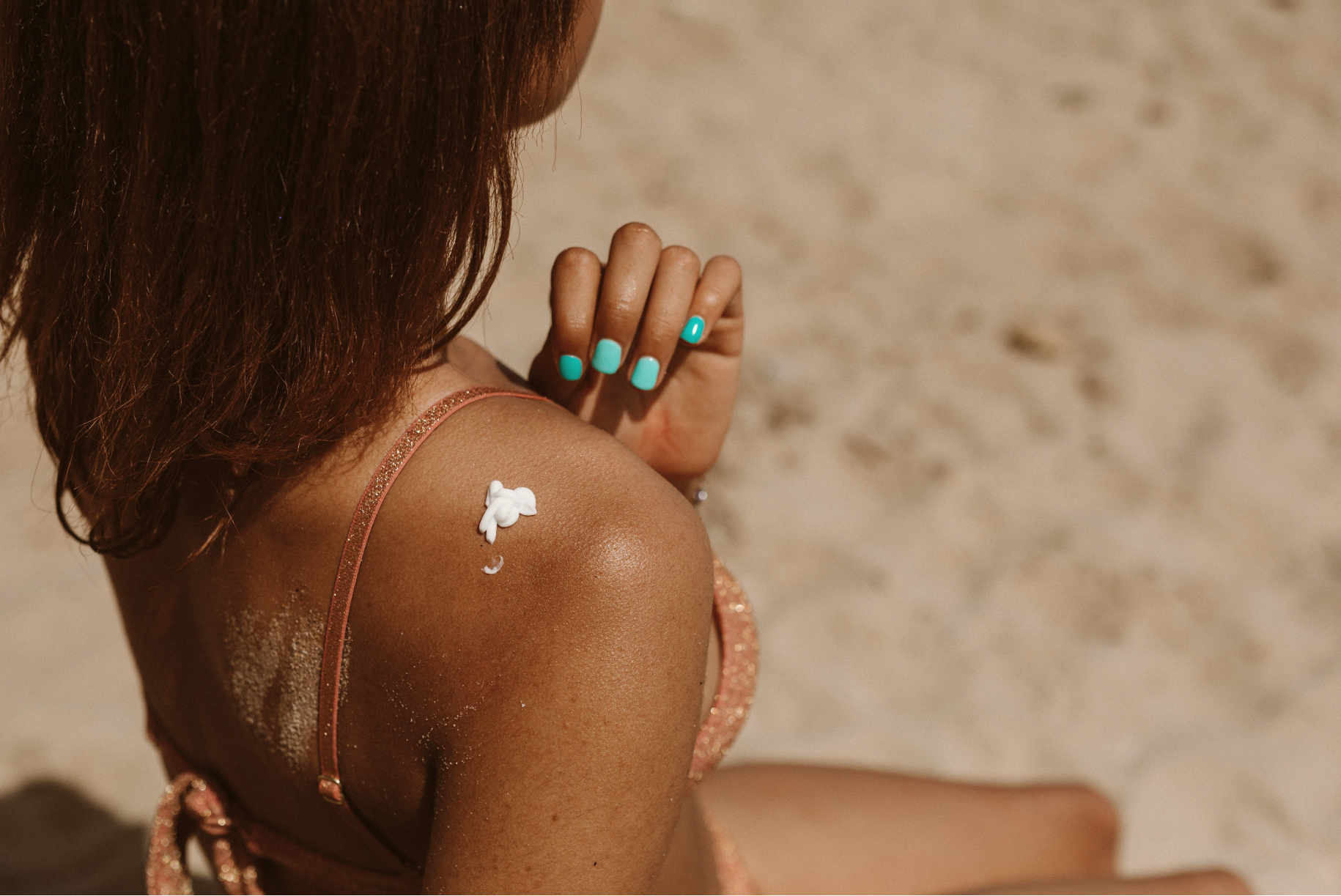 What even *is* sunscreen, anyway?
In short, it's your skin's best friend. But essentially, sunscreen is designed to shield your skin from the sun's harmful rays. There are different types (mineral vs chemical, cream vs spray), but one trait they all share is the ability to protect from UV radiation that can cause painful sunburns—or worse, skin cancer.
Mineral vs. Chemical
Mineral sunscreens create a physical barrier that sits on top of the skin, reflecting rays before they're able to penetrate. Typically made with zinc oxide and titanium oxide, mineral sunscreens contain natural, skin-soothing ingredients that are gentle on your skin and the environment.
Chemical sunscreens, on the other hand, are designed to absorb into the top layer of your skin and convert UV rays into heat. Although they're not quite as eco-friendly or gentle on sensitive skin, chemical sunscreens tend to last longer and are often resistant to water and sweat.
Me, personally? I use a bit of both. For beach days under the hot sun, I'm more likely to use a chemical sunscreen that can stand up to a dip in the ocean. For less active activities, like brunch on the patio, I might opt for a mineral sunscreen. Everybody's different. Find what works best for you!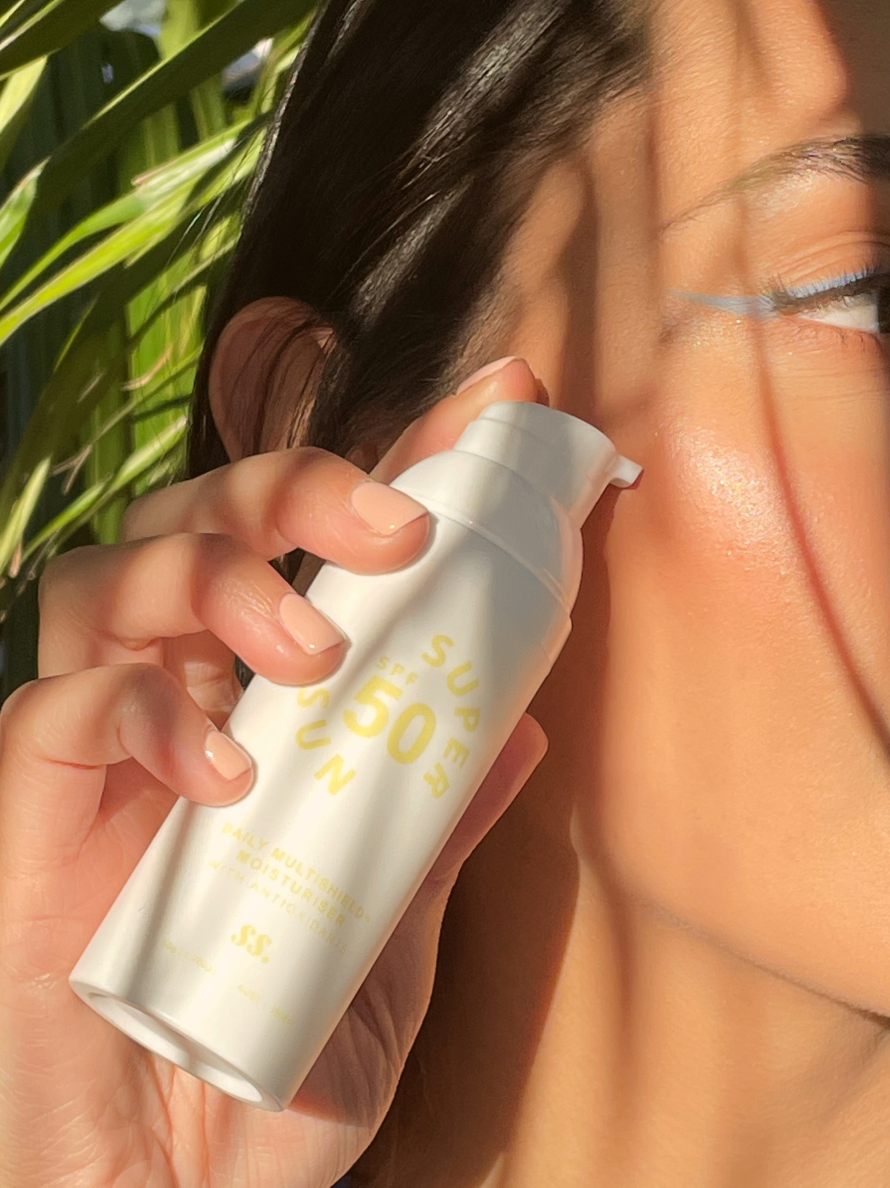 Let's talk SPF.
Sun protection factor (SPF) is a measure of the amount of UV radiation necessary to cause a sunburn. The higher the SPF number, the more sunburn protection.
The Skin Cancer Foundation recommends using SPF 30 or higher for all outdoor activities—even if it's cloudy. About 90% of UV rays are able to penetrate clouds, so don't let an overcast day fool you.
No matter what level of SPF you choose, be sure to apply your sunscreen liberally and evenly. Your skin will thank you!
Is your sunscreen right for you?
To find the perfect sunscreen for you, there are a few questions you'll have to take into consideration:
What's your skin type?
Oily: Try an oil-free (matte) sunscreen to avoid a greasy finish.

Dry: Look for sunscreens with hydrating ingredients, like hyaluronic acid, glycerin, or ceramides, which help to lock in moisture.

Acne-Prone: Non-comedogenic products that won't clog pores can help prevent flare-ups.

Sensitive: Fragrance-free, mineral sunscreens are your best bet. Bonus points for hydrating ingredients and collagen-boosting Vitamin C.

Melanated: To avoid that dreadful white cast, search for tinted sunscreens or those that absorb into the skin with an invisible finish.
What's your budget?
Everyone's finances are different. While some may splurge on luxury brands, others are looking for the best deal. Regardless of how much you're ready to spend, I recommend choosing a "broad-spectrum" option to help protect you from both UVA and UVB rays. Thankfully, quality broad-spectrum sunscreens are available in a wide range of prices.
What's your lifestyle like?
Do you spend more time relaxing on the couch or at the beach? Do you like to swim? Or do a lot of sweaty workouts? Do you wear makeup? Are you always on the go?
It's important to find a sunscreen that complements your lifestyle. For super outdoorsy folks and beach-lovers, opt for a high SPF for added protection. If you plan on swimming or sweating, seek a waterproof sunscreen. Makeup lovers may benefit from a lightweight cream or liquid sunscreen under their makeup, with a sunscreen spritz or powder for touch-ups throughout the day. Consider throwing a travel-size sunscreen in your purse or car (or both!) so you're never without it.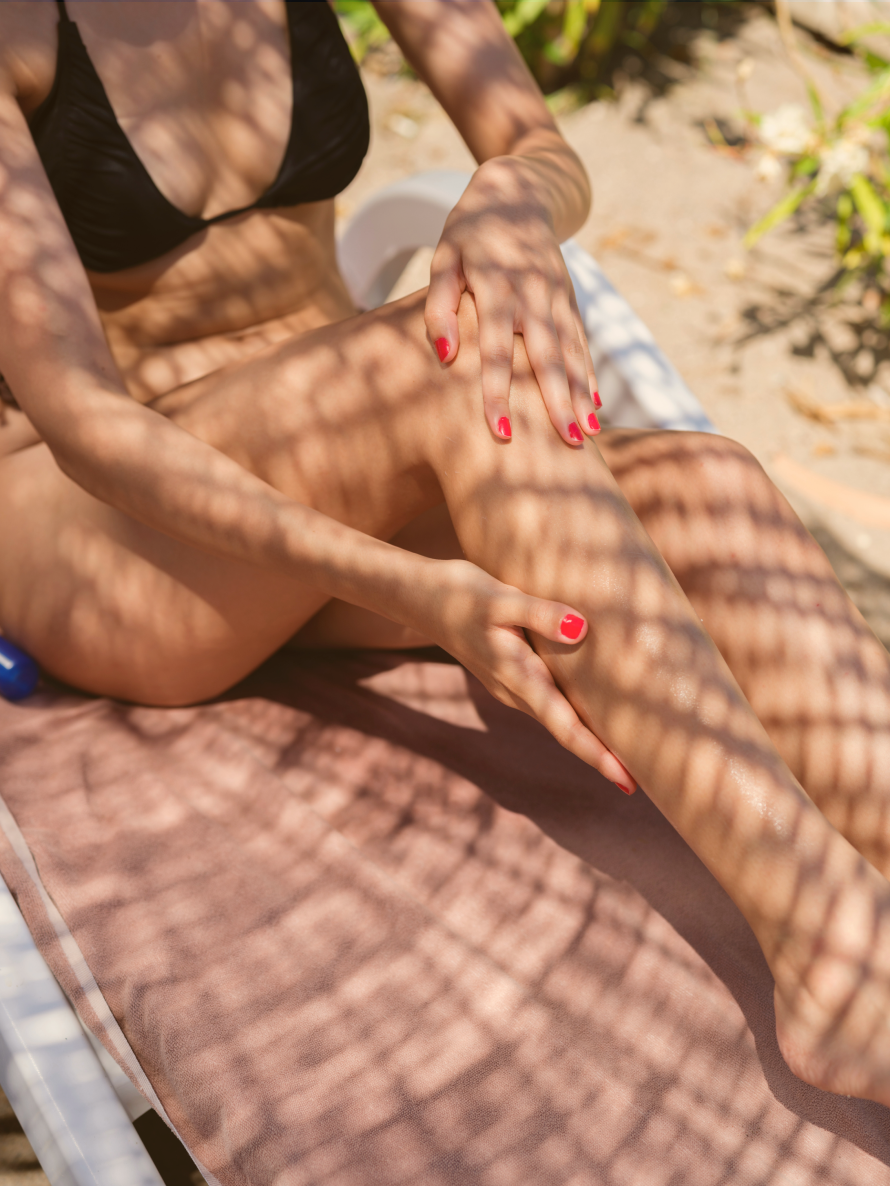 Is it time to reapply?
As a general rule of thumb, it's recommended to reapply sunscreen every two hours—especially when swimming or sweating. But honestly, it all comes down to where you are and what you're doing.
Sunscreen breaks down with exposure to sun, not time. So if you're working indoors, you're probably still protected at the end of the day, versus if you had been outdoors.
Another factor to consider is how much you've been sweating, as perspiration also weakens the effectiveness of sunscreen.
But if you're asking if it's time, it certainly wouldn't hurt.
Better safe than sorry.
Sunburns may fade within a few days, but the long-term effects of sun damage are no joke. In addition to signs of premature aging (like wrinkles and fine lines), overexposure to UV rays can also put you at risk for skin cancer, weaken your immune system, and cause cataracts or other eye issues. (Don't forget your sunnies!)
We can't win 'em all.
If you're like me, despite your best efforts, you'll still sometimes get a little too much sun. Sunburns can be painful, uncomfortable, and let's face it—ugly. Luckily, there are products out there to help keep you comfortable as your skin heals.
Don't forget to protect your lips and eyes.
Your skin isn't the only thing that's vulnerable to UV rays. Before you head out to bask in the sunshine, apply an SPF lip balm and grab your sunglasses. You're gonna need 'em.
Go on, stock up!
Interested in the products I highlighted here? Find me on the TAMMIRA app (@jocarpentier) and shop my Beauty Kit to find them all—plus more of my favorite products!
"But trust me on the sunscreen."
—Baz Luhrmann